AS I SIT AND THINK ABOUT EVERYTHING AND EVERYONE IN MY LIFE AND THEN BEGIN TO NOTICE THIS ONE PERSON IN EVERY THOUGHT. WHY IS THI SPERSON ALWAYS ON MY MIND EVEN WHEN THE THOUGHT HAS NOTHING TO DO WITH THATT PERSON. I KNOW IM TOO YOUNG TO BE IN LOVE SO WAT IS IT?, WHY IS IT THERE?…KNOWING IS WHAT I WONT KNOW….
The grid, west of Lincoln, Nebraska, could be
Agnes Martin's: all purplish white,
marked with hatching, Richart chocolates in
a box—some squares ribbed, some chenille,
checks close-cropped like a flat-top crew,
some wavy orbs, some purled, some knit,
some bisected by blue hypoteni,
until the white quilt bunches up in sun,
purple shadows blue, bluer in retreat,
stream snaked like a rip in a Reebok welt,
chunk coral's white spines of trilobites,
Rayogram leaves in negative, Abyssinian's
mussed fur post-grooming's blue rinse.
Dwellings must be there but god knows where:
a field dog cuffed by an impatient man,
a truant pouring a cup of gin, a woman
leaning into her hand until her stiff side swells.
From here, it's all a flat board hatched
for a ghost's game on the earth's odd rim.
Reflected from the wing as we lunge over,
veins glint silver and mute again.
Then: brown and moss shot with threads
on the checkered body of the globe. This
body's old: the bloom is off. It folds and scabs,
ribbed like a Lhasa apso, trussed, mossed
forest blisters on a walnut moult. Now
orbs, stripes, chutes are Missonis in an earth-
toned year or, beneath brown gauze, Twister,
Bridget Rileys or make-up palette a giant
lost—what's lugged in getting there!—
west, only to cross back again—
the clouds too clotted to release the grid or,
summering, the grid a gaudy green.
What is left behind—bagels, screen—what—well—
suffice—shores the variegated field of what is between.

THESE CLOCKS REPRESENT THE TIME THAT I HAVE SPENT IN CAHS PRAYING FOR JUNE 7TH TO COME.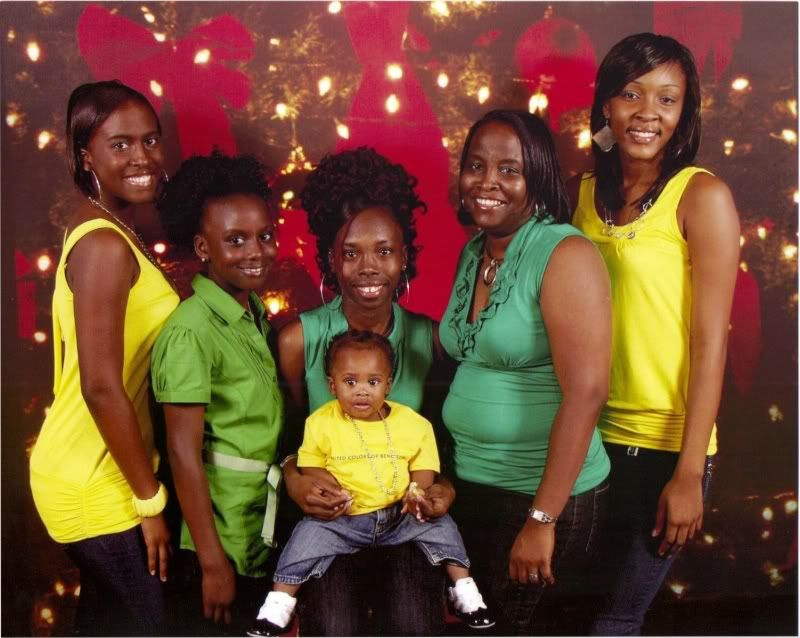 IN LIFE WHEN THINGS JUST DONT SEEM LIKE THEY ARE GOING RIGHT AND WHEN ALL THINGS ARE GOING DOWNHILL AND YOU NEED A SHOULDER TO CRY ON YOU ASK YOURSELF "WHO WILL BE THERE FOR ME?". THERE ARE SOME PEOPLE WHO I KNOW WILL BE THERE FOR ME "MY FAMILY". SOME PEOPLE IN LIFE ARE BURDENED OF NOT HAVING A FAMILY,NOT HAVING PEOPLE IN THEIR LIVES WHO CARE ABOUT THEM BUT I AM GRATEFUL FOR THE FACT THAT I DO. MY FAMILY HAS ALWAYS BEEN THERE FOR ME WHEN I NEED THEM. THEY HAVE ALWAYS GIVEN ME MORE THAN ONE SHOULDER TO CRY ON WHEN I NEEDED ONE. MY FAMILY AND I DO LOTS OF ACTIVITIES TOGETHER. ON SATURDAYS WE NORMALYY GO OUT TO EAT AT A RESTAURANT. WE ALSO GO TO THE BEACH AND CHILL AND HAVE BARBECUES AT THE HOUSE. MY FAMILY IS VERY CLOSE. I WOULDNT TRADE MY FAMILY IN FOR THE WORLD...
THE VIOLENCE IN OUR COMMUNITIES HAS BECOME VERY OVER BARING. EVERY DAY WE ARE BURDENED BY THE SOUNDS OF SIRENS, FEARING THAT THEY MAY BE HEADING FOR SOMEONE IN WHICH WE LOVE DEARLY. IT SEEMS AS IF OUR POLICE DEPARTMENT ISN'T DOING ENOUGH TO HELP STOP THE VIOLENCE BECAUSE WEEK BY WEEK WE HAVE MORE AND MORE DEATHS. I WOULD LIKE TO SAY REST IN PEACE FOR ALL OF THOSE WHO'S LIFE WAS TAKEN BY THE HANDS OF SOMEONE WHO WAS NOT GOD! I PRAY TO GOD THAT SOMEDAY AND HOPEFULLY SOON THAT ALL THIS VIOLENCE WILL JUST STOP!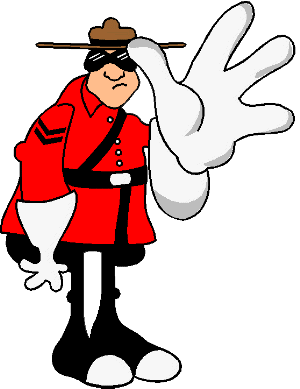 Visions that can change the world 
Trapped inside an ordinary girl
She looks just like me
To afraid to dream out loud

And though it's set for your idea
It won't make sense to everybody
You need courage now
If you're going to persevere

To fulfill your life's purpose
You've gotta answer when you're called
So don't be afraid to face the world
Against all odds

Keep the dream alive don't let it die, if something deep inside
Keeps inspiring you to try, don't stop
And never give up; don't ever give up on you
Don't give up

Every victory comes in time
Work today to change tomorrow
It gets easier
Who's to say that you can't fly?

Every step you take you gets
Closer to your destination
You can feel it now
Don't you know you're almost there?

To fulfill your life's purpose
You've gotta' answer when you're called
So don't be afraid to face the world
Against all odds

Keep the dream alive don't let it die, if something deep inside
Keeps inspiring you to try, don't stop
And never give up; don't ever give up on you...

Sometimes life can place a stubborn block in your way
But you've gotta keep the faith
Reap what deep inside your heart
To fly

And never give up
Don't ever give up on you,
Don't give up

Who holds the pieces to complete the puzzle?
The answer that can solve the mystery
The key that can unlock your understanding
It's all inside of you 
You have everything you need

So, keep the dream alive don't let it die
If something deep inside keeps inspiring you to try
Don't stop
And never give up; don't ever give up on you...

Sometimes life can place a stubborn block on your way
But you've gotta keep the faith
Bring what's deep inside your heart
To the light

SAMANTHA: THESE ARE THE WORDS FROM YOLANDA ADAMS SONG "NEVER GIVE UP".
 I LIKE THE MESSAGE THE SHE IS TRYING TO SEN DOUT IN THIS SONG. I FIND 
THIS SONG TO BE VERY INSPIRATIONAL TO ME BECAUSE THERE WERE TIMES IN MY 
LIFE WHEN I FELT AS IF I WANTED TO JUST GIVE UP ON EVERYTHING AND THEN 
I LISTENED TO THIS SONG. THE WORDS BECAME VERY MEANINGFUL TO ME. EVERYTIME
 WHEN IM FEELING SAD AND LONELY I JUST LISTEN TO THIS SONG AND I CAN HONESTLY 
SAY THAT IT MAKES ME FEEL BETTER. I CHOSE THIS PICTUR COLLAGE BECUASE IT 
SYMBOLIZES ME. IT PORTRAYS THAT NO MATTER WHAT HAPPENS ILL ALWAYS BE THERE 
STANDING STRONG AND I DONT EVER INTEND TO FALL. FOR THOSE OF YOU WHO HAS DAYS
 AS SUCH AND WHO FEELS LIKE THEY WANT TO GOVE UP, DONT. I STRONGLY RECOMMEND 
THAT YOU LOISTEN TO THIS SONG.

WHAT SHOE ARE YOU??

Are you a woman that knows about style or has your personal style.? Do you believe that you always manage to stay on that sexy status? Hmm well fo ya'll sistaz dat arent to sure well you need to be sure. For me i know about my style and when i pop my collar i make everyone smile...lmao. Have you ever wondered what shoe you are? Well for you sistaz that prefer the one inch heels that shows us that you are very conservative which is good. for the sistaz that prefer the 2 inch heel that shows us that you like to step out in style and look elegantly classy. for the sistaz like myself who prefers the 3 inch heel that shoes us that when you leave the house you know that you are the ****. you always look your best and of course everybody be jockin on your style and swagger. So i then again i ask "What shoe are you?" Im a 3' STILETTO
TODAY WE DID AN ASSIGNMENT THAT I WIL FOREVER REMEMBER. WE LEARNED THINGS ABOUT ONE ANOTHER THAT WE HAD NOT KNOWN BEFORE. WE LAUGHED, WE CRIED, WE SHARED MEMORIES, BUT MOST IMPORTANTLY WE BONDED. AS THE YEARBOOK CLASS WE ARE SUPPOSE TO BE. AT SOME POINT WE FEEL ASTRAY AND THE BOND THAT WE ONCE SHARED WAS SHARED NO LONGER. AS SOME PEOPLE MAY NOT HAVE CARED ABOUT THE BROKEN BONDAGE, SOME WERE AFFECTED BY IT. SOME SAT BY AND JUST WATCHED AS THESE CHANGES TOOK PLACE AND OTHERS SECLUDED THEMSLEVES FROM WHAT WAS TAKING PLACE. MS. BURTON CHOSE TO HELP CHANGE THAT. SHE CHOSE TO HELP BRING US BACK TO THE WAY THAT WE ONCE WERE. MY SYMBOLIC ITEM WAS MY GLUESTICK. I CHOSE MY GLUE STICK BECAUSE IT REPRESENTS THE BOND THAT I HAVE WITH FAMILY AND FRIENDS. MY GLUE STICK REPRESENTS OLD FRIENDSHIPS AND NEW FRIENDSHIPS. TODAY WAS A VERY MEMORABLE DAY FOR ME AND I WILL NEVER FORGET IT. THANK YOU MS. BURTON FOR OPENING OUR EYES TO WHAT MOST OF US FAILED TO COMPLETELY SEE, AND THANK YOU FOR BRINGING US ALL BACK TOGETHER AS ONE...
WE HAVE ALL EMBARKED ON ONE OF THE GREATEST JOURNIES IN LIFE. STARTING OFF AS LITTLE TODDLERS IN PREESCHOOL WE HAVE ALL MATURED INTO YOUNG MEN AND WOMEN. THIRTEEN YEARS WE HAVE ALL SPENT IN SCHOOL AND HAS STRIVED FOR EXCELLENCE. WHEN I ARRIVED IN CAHS IN THE YEAR OF 2005 IN THOUGHT HIGH SCHOOL WOULD NEVER END FOR ME, BUT NOW THAT THE TIME IS HERE IT FELT AS IF IT ALL WENT SO QUIK. NEW FRIENDSHIPS WERE MADE AND SOME WERE LOST BUT IN THE END THE JOURNEY WAS ALL WORTH IT. THE CLASS OF 09' IS WHAT WE ARE AND SUCCESS IS WHAT WE AIM FOR.....MEMORIES LAST A LIFETIME AND THE MEMORIES THAT I HAVE GAINED WILL LAST FOREVER!!!
Current Location:

CAHS

Current Mood:

accomplished